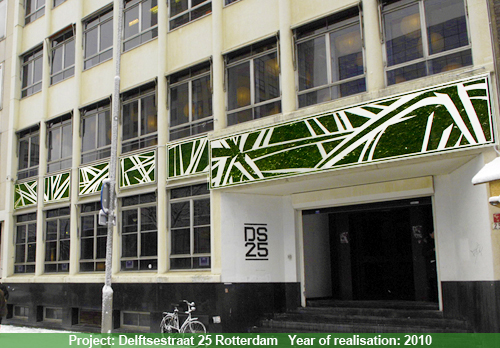 The first Green Façade is a fact!
Moss will, with its pretty color and structure, attract all the attention in the street. In combination with a smashing design, the street will brighten up and get what every city needs: beautiful green!
This design for Rotterdam is an enlargement of the common haircap moss and creates a exciting composition of lines. Almost any design is possible with moss and the city can be made greener in a pleasuring way.